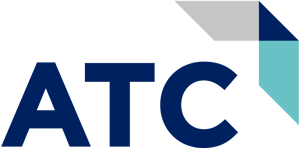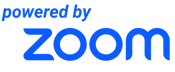 Zoom's Global CIO to Deliver Opening Keynote
AT&T Cybersecurity Evangelist to Deliver Afternoon Keynote
Thank you for your interest in ATC's second annual Tech Summit! Read the full announcement regarding the event here.
This spectacular event will bring together leading technologists and IT leaders for education, trend talk, and networking. Expect a fast-paced, education-based agenda with some fun sprinkled in along the way!
As leaders and top executives in the industry, we look forward to hosting you and delivering memorable breakout sessions, interactive speakers, and conversations. No vendor pitches! ATC is here to help IT leaders navigate the increasingly complex technology landscape... and outpace the pace of change.
We expect this event to sell out. Please sign up now to secure your spot!
When: Thursday, March 2nd, 2023 | 11:00 a.m.- 5:00 p.m.
Where: The Summit Hotel (5345 Medpace Way, Cincinnati, OH 45227)
Who: CIOs, CTOs, CISOs, VPs of IT, Directors of IT, Network/Infrastructure Engineers, IT Managers
Notes: More details and partners to be announced in the coming weeks.
Event Schedule:
Doors Open & Registration
10:30 a.m.
Lunch (provided) & Welcome Comments
11:00 a.m. - 12:00 p.m.
TECHNOLOGY SHOWCASE powered by ZOOM
Opening Keynote
12:00 p.m. - 12:30 p.m. - Gary Sorrentino - Global CIO - Zoom
Network Security - SASE/SD-WAN Showdown (panel)
12:30 - 1:15 p.m. - Moderator - Nick Enger (ATC), CBTS, CATO Networks, RapidScale
Break & Networking
1:15 - 1:40 p.m.
Breakout I
1:40 - 2:20 p.m.
Session A: Cloud Communications - Zoom
Session B: Cloud Computing - Rapidscale
Session C: Network as a Service (NaaS) - CBTS
Session D: Cybersecurity - eSentire
Break & Networking
2:20 - 2:45 p.m.
Breakout II
2:45 - 3:25 p.m.
Session A: Cybersecurity - Vigilant
Session B: Cloud Communications - RingCentral
Session C: Cloud Computing - Expedient
Session D: SASE and SD-WAN - CATO Networks
(10-minute transition)
CYBERSECURITY SPOTLIGHT
Afternoon Keynote
3:25 - 4:05 p.m. - Theresa Lanowitz - Head of Evangelism - AT&T Cybersecurity
Cyber Showdown (panel)
4:05 - 4:50 p.m. - Moderator - Jason Stein, AT&T, eSentire, Vigilant, Threatblockr
Happy Hour, Hors d'oeuvres & Raffle
5:00 - 7:00 p.m.
Coupon Code - EarlyBird23 - for $75 Off
Register Today! Cost: $125
*If you have a coupon code, you will enter it on the payment screen.
**Once payment is complete, you will receive a receipt via email.
***This event is a professional IT event. All registration applications will be reviewed.
****IT Vendors should not register above as part of the general audience. If you have interest in the event, please email marketing@4atc.com.

Please share with an IT friend: